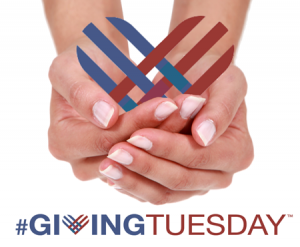 HELP US REACH OUR GOAL TODAY!
In honor of #GivingTuesday, Ride-On Ranch has been challenged by an anonymous donor to raise $1000 in one day. Any money raised will be instantly matched! Doubled! That means your $20 becomes $40, $40 becomes $80 and your $100 becomes $200! Let's Do This Together!
How can you help the Ranch today?
$20 -> Facility use for a day of therapy
$40 -> A new helmet
$100 -> 1 Session of therapeutic services
$500 -> Sponsors a day of therapeutic services
Support Ride-On Ranch Today! – GIVE
Would you like a Ride-On Ranch T-shirt? We're giving away ROR shirts to anyone who makes a $25 donation or more!
Make sure to include your size and address when you make a donation HERE
Support a Client or Horse Today!