Ride-On Ranch Services
Hippotherapy is the medical application of the horse in therapy. The use of the movement of the horse makes hippotherapy unique to other equine-assisted therapies as the movement is multi-dimensional, variable, rhythmic and repetitive. It is purely the horses movement that influences the patient who in turn passively responds to and interacts with this movement
Occupational Therapy
Occupational therapists using hippotherapy will provide hands on intervention. Adjustments are made where necessary and results are documented. The treatment sessions are enjoyable and the interaction with the horse motivates many children who may otherwise avoid participation.
Physical Therapy
Physical therapists use hippotherapy for clients with movement dysfunction. The movement of the horse influences the client and actively responds to the movement. The therapist directs the movement of the horse; analyzes the client's responses; and adjusts the treatment accordingly.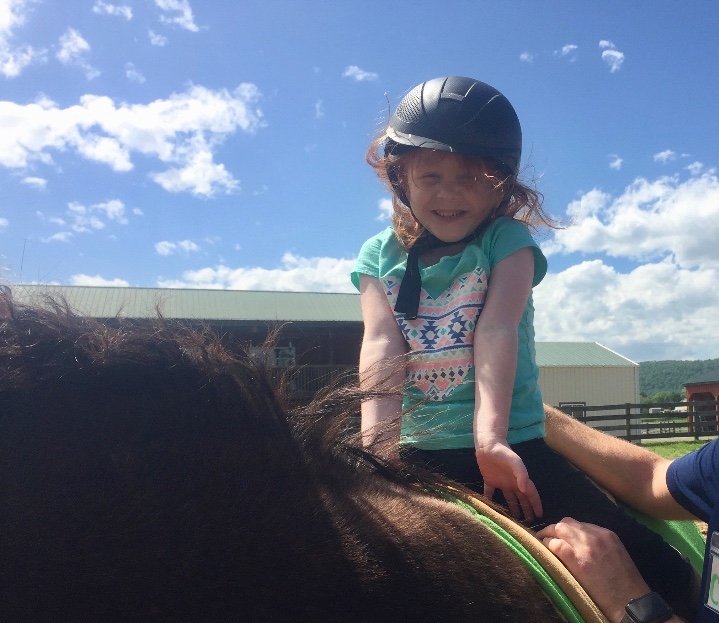 Speech Therapy
Speech pathology in hippotherapy uses a horse to accomplish traditional speech, language, cognitive, and swallowing goals. Carefully modulated, rhythmic, balanced equine movement is an effective means of addressing speech and language deficits through an integrative learning environment.
Healing Hooves at Ride-On Ranch
Change a thought. Change a life. Save a life.
About Healing Hoooves at Ride-On Ranch
Healing Hooves at Ride-On Ranch offers a unique approach to mental health counseling. Therapy uses the power, beauty and intuitive nature of horses to facilitate learning and change. Equine Assisted Counseling (EAC) offers an experiential component that is not found in traditional office settings. EAC gives the participant real time opportunities to test new behaviors and boundaries, experience challenges, frustration, and learn to problem solve under the guidance and support of a trained therapist. This is an experiential style of therapy that makes you a very active participant with a trained therapy horse as your partner. Sessions are led by a licensed professional counselor in a safe environment. No riding experience is necessary. Since this is not a therapeutic riding program, therapy is conducted with both feet on the ground.
Services
Individual Therapy Services for:
- Children
- Adolescents
- Adults
Treatment includes specific exercises and challenges using the horse as a partner. This is an excellent form of therapy for kids, adolescents, and adults and has been proven to help with symptoms of depression, anxiety, ADHD, social issues, and relationship issues.
Horses Help with Treatment
> An equine walk is similar to the movement of a human pelvis when walking
> Horses provide sensory input that can be, rhythmic, variable, and repetitive
> As the client responds to the input, changes in function can occur
> Equines serve as a great motivator
> Treatment in a natural setting


Benefits of Hippotherapy
- Arousal and attention
- Balance
- Muscle strength
- Posture
- Coordination
- Sequencing
Who can Benefit from Hippotherapy?
Clients ages 3 and older may be eligible to participate with the following diagnoses including, but not limited to:
> Genetic Syndromes
> Cerebral Palsy
> Autism Spectrum Disorder
> Developmental Delay
> Stroke
> Traumatic Brain Injury (TBI)
> Multiple Sclerosis